Interview with Melanie Jean Juneau
Edit
What are you working on next?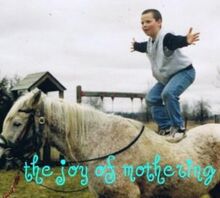 I have written hundreds of hilarious stories which could only happen when you put nine kids on a small family farm.One Breath at a Time is a collection stories about pets and farm animals, gardening, laundry and chaos as well as more serious reflections on kids and family life from the perspective of an amused, slightly baffled woman who never expected to be the mother of a large brood.
What are your five favorite books, and why?
I love the Narnia series by C.S. Lewis and have read it many times. I would love to write a fantasy with an underlying spiritual message which entertains as much as it reveals gems of wisdom. Of course, I must include the Bible, the most popular book in history because it is a constant source of nourishment, wisdom and guidance with countless layers of imagery and meaning, Shakespeare is brilliant. I loved the Harry Potter series ( even though some people think they are a bad influence, I marvel at the author's imagination and creativity),. I could hardly put down The Lord of the Rings Trilogy at 15 years old. I suppose I love to delve into the make believe world of gifted writers and function with what Coleridge would call the suspension of disbelief.
Where did you grow up, and how did this influence your writing?
I was a bookworm, reading at least five books a week for pleasure until about 16 when homework became too heavy to continue. My mother used to say, "Well at least read outside!". Even today, I become so involved in a good book, hours pass before I know it. Once, when I tried to limit my late night reading, I sat on the edge of a cold tub. Two hours later, I finally became conscious that I was stiff, sore, cold hungry and thirsty, but I had not even noticed until I was in pain.